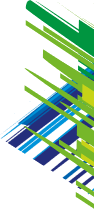 HAVE YOU LOST AN ITEM AT A MAJOR OR PRIVATE EVENT HELD AT THE STADIUM?
Please send a request to Stadium reception at the following email address: This email address is being protected from spambots. You need JavaScript enabled to view it.
Any items found (except at LOSC Lille matches) must be handed to a member of the commercial operator's staff such that it can be left at the lost property office. They will be kept for recovery by their owner for a period of one month before being destroyed or donated to a charity.
HAVE YOU LOST AN ITEM AT A LOSC MATCH?
Please contact the LOSC directly at this number: 08 20 25 26 27
After a period of 10 weeks, any found objects will be passed on to the lost property service of the Villeneuve d'Ascq municipal council, which can be contacted at 03 20 43 50 50.