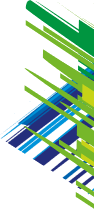 You can get to the Pierre-Mauroy Stadium using any means of transport, and here's how.
Address
The Pierre Mauroy Stadium
261, Boulevard de Tournai
CS 70678
59656 Villeneuve d'Ascq cedex
Téléphone : 03.20.59.40.00
Fax : 03.20.59.40.59
By metro underground
Line 1, « Cité Scientifique » and « 4 Cantons » stations
Download the map
Line 2, « Les Près » station then free shuttle buses to the Stadium. The shuttle buses only run when there is an event at the stadium.
Download the map
Metro circulation is increased 2 hours before an event and extended after the end of the event.
Calculate your itinerary here
By car
The Stadium is located at the intersection of a number of motorways ensuring easy road access. Wherever you are coming from, follow signs for « Grand Stade ».
Dunkirk / Lille > A25
Paris > A1
Valenciennes > A23
Bruxelles > A27
Tourcoing / Gand > A22 / RN227
For information on parking facilities, click here
By motorbike
The A1-Moto-park is located beneath the stadium and is available free of charge and without reservation there are more than 500 spaces.
Download the map
By bike
More than 1,000 covered and secure cycle spaces are available on the Pierre-Mauroy Stadium's Parvis. There are cycling paths to help you to get to the stadium in safety.
Download the map
By train
The Stadium has an ideal European location at the heart of the London-Paris-Brussels triangle:
20 aller-retour Paris - Lille (1h de trajet)
8 aller-retour Londres - Lille (1h30 de trajet)
8 aller-retour Bruxelles - Lille (35min de trajet)
et bien d'autres encore depuis les principales villes de France !

Procurez-vous facilement vos billets de train pour venir au Stade sur le site voyages-sncf.com

Le réseau régional TER Hauts-de-France permet également de rejoindre rapidement Lille et le Stade Pierre-Mauroy.
Vous avez le choix d'emprunter le métro depuis la gare de Lille Flandres ou de descendre en gare de Pont de Bois située sur la ligne 11 (Tournai <> Lille)
Douai <> Lille : 20min
Lens <> Lille : 30min
Valenciennes <> Lille : 35min
Amiens <> Lille : 1h20
Profitez aussi de TER Grande Vitesse
Arras <> Lille : 20min
Dunkerque <> Lille : 33min

Retrouvez toutes les informations horaires et procurez-vous vos billets sur le site ter.sncf.com/hauts-de-france
Infos Gare Lille Flandres : infos
Infos Gare Pont de Bois : infos
The Lille Europe and Lille Flandres railway stations are respectively located less than 20 minutes from the « 4 Cantons » and « Cité Scientifique » metro (Line 1) stations.
By air
The Lille-Lesquin airport shuttle bus provides connections every day for the Lille Europe and Lille Flandres railway stations.