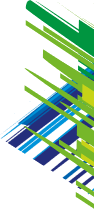 The Pierre-Mauroy Stadium has been designed to receive disabled persons in the best possible conditions. Here you will find all of the useful information concerning access, dedicated facilities and reserved seating for persons in wheelchairs or with reduced mobility.
ACCESSIBILITY
The Stadium's services such as reception benches, ticket offices, restaurants and toilets are accessible for all users on all three levels.

The stadium has 500 dedicated seats. Seats for accompanying persons* are also available depending on your needs and the event configuration.

These are clearly identifiable by floor and vertical markings, the disabled seating areas are located near to exits. They all have dedicated secure waiting areas and exiting the stadium is as simple as possible when necessary.
*On presentation of the accompanied person's disability card.
The various seating areas are distributed as follows:
Level 0: The reserved seating is located at the top of the stands.
Level 1: The reserved seating is located at the top of the stands. The private boxes and lounges are accessible via dedicated lifts.
Level 2: The reserved seating is located at the base of the stands.
The Pierre-Mauroy Stadium has been designed with disabled access in mind, our ambitions is to be able to receive all members of the public in the best possible conditions of safety and comfort. Each entrance has a special gate for disabled access. 36 lifts are distributed throughout the stadium and provide access to all of the levels and public areas. Circulation is autonomous in the walkways.
PARKING
There are dedicated disabled parking zones distributed around the stadium as follows:
A1 underground car-park: 10 spaces near to the lifts with direct access to the Parvis.
A2 open-air car-park: 60 spaces are distributed over the various levels with 6 lifts providing access to the Parvis.
Away fans underground coach park: Adapted for easy access to the away stands.
Drop off point: Located on the boulevard de Tournai, near to the Stadium's North entrance, here you can stop briefly to drop off passengers. From here there is ramp access to the stadium.
There are no preferential prices or specific tickets, a standard A2 car-park ticket is required for access.
TICKETS
Disabled access tickets can be purchased using the order form which can be downloaded directly from the Event's dedicated information page. Prices may vary depending on the Organisers.
Contact the ticket office directly for LOSC match tickets:
This email address is being protected from spambots. You need JavaScript enabled to view it.
Please note that disabled access tickets are not on sale on the day of the match.
PUBLIC ACCESSIBILITY REGISTER
In order to allow the Stade Pierre-Mauroy public to be made aware of the services provided in the arena and to consult the documents required by the regulations in force, the Public Accessibility Register of the Stadium is available and can be read:
At the Stadium's administration reception desk, during office hours and outside of event days
At the Stadium's Central Box Office during events
An edited and simplified version is also available by clicking here.