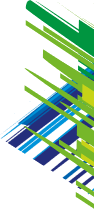 Sir Elton John était sur la scène de l'Arena ce samedi 18 juin pour le 100ème concert de sa tournée d'adieu Farewell Yellow Brick Road !
À 72 ans, Rocketman a offert un show haut en couleurs et en musique et a transporté le public dans son univers ! Public d'ailleurs venu en masse, puisque 26 516 spectateurs étaient rassemblés à l'occasion de ce show spectaculaire !
À 20 heures précises, le concert a débuté avec le pétillant Bennie And The Jets et les spectateurs ont découvert Sir Elton au regard déterminé et à la voix puissante ! "Ce soir, c'est la 100e de la tournée", a annoncé l'artiste fièrement.
Tout au long de ces trois heures de spectacle se sont succédées les plus belles réussites du chanteur telles que Tiny Dancer, Indian Sunset, Rocket Man, Candle in the Wind...
Elton John n'a pas hésité à se confier à son public à plusieurs reprises, revenant sur son combat contre l'alcool et les drogues et son engagement contre le sida par le biais de sa fondation AIDS.
Au milieu du concert, le public électrisé n'a pas pu s'empêcher de se lever et de s'approcher de la scène pour danser et chanter sur les performances de Someone Saved My Life Tonight, The Bitch Is Back ou encore I'm Still Standing.
"Vous allez tellement me manquer !" Avec une touche d'émotion et la voix qui tremblait un peu, Elton John a finalement signé un concert grandiose en interprétant Your Song et Goodbye Yellow Brick Road, suscitant beaucoup d'émotions chez ses spectateurs.
ELTON JOHN - 18 JUIN 2019
1ère
Date française de la tournée Farewell Yellow Brick Road
100ème
Concert de la tournée d'adieu