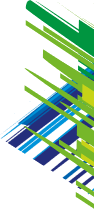 Lundi 29 mai 2017, Depeche Mode a fait le show dans l'Arena du Stade Pierre-Mauroy. Le groupe a ainsi offert au public lillois un concert exceptionnel, dans le cadre de leur tournée « Global Spirit Tour ».
19h45 : Le groupe britannique " The Horrors " arrive sur scène pour le concert et fait monter l'ambiance.
21h00 : Les lumières s'éteignent. Les notes de « Révolution » des Beatles retentissent dans l'Arena avec leurs titres rocks en hommage au groupe en référence au dernier tube « Where's a revolution ». Tous les portables sont rivés sur la scène, attendant impatiemment l'entrée de Dave Gahan ! Le groupe arrive avec un « Good evening Lille ! » devant une salle comble et déjà survoltée. Martin Gore, Dave Gahan et Andy Fletcher enchainent ensuite leurs grands titres alternant répertoire récent (Going Backwards, So much love, Poison…) et incontournables (Enjoy the silence, Never let me down again, Stripped …) Le public, a ainsi pu retrouver le groupe qui les fait danser depuis les années 80 !
En rappel, Depeche Mode interpréte « Heroes », reprise de Davis Bowie et finit en apothéose avec l'incontournable et indémodable « Personal Jesus » devant un public déchainé.
Les titres chantés par le groupe : Backwards, So much Love, Barrel of the Gun, Pain that I'm used to, Corrupt, In your room, Wolrd in my eyes, Cover me, A question of lust, Home, poison Heart, Revolution, Wrong, Everything Counts, Stripped, Enjoy the silence, Never let me down, Somebody, Walking in my shoes, Heroes, I feel you, Personal Jesus.
DEPECHE MODE - 29 MAI 2017
24h
d'attente pour les premiers fans