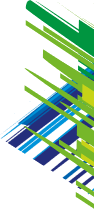 Vendredi 31 mars, Bruno Mars a enflammé l'Arena du Stade Pierre-mauroy avec un show explosif, dans le cadre de sa tournée « 24k Magic World Tour ».
Dès la veille, les premiers fans sont arrivés en gare de Lille Flandres, venant de toute la France et parfois même d'Europe ! Les plus téméraires ont même passés la nuit sur le parvis afin de s'assurer les meilleures places dans la fosse.
20h : Arrivée d'Anderson Paak, pour une première partie sur tonalités rap & funck devant une Arena déjà survoletée.
21h30 : la salle est plongée dans l'obscurité, les fans allument leurs téléphones afin de ne pas louper l'entrée tant attendue de leur idôle. Le rideau se lève et Bruno Mars surgit au cœur d'un arc en ciel de lumière, entouré par ses choristes et son bassiste ! Une entrée marquée par l'énergie de la superstar à la fois chanteur, danseur et musicien. Il va ensuite enchaîner ,pendant près d'1h30, ses plus grands titres tels que « 24k Magic » , « Treasure », « That's what I like » ou encore « Marry you ».
L'artiste sait aussi toucher son public avec des titres comme « Straight Up & Down » ou « Versace on the Floor » sur lesquelles les fans n'ont pas hésité à sortir les briquets. Après un show survoleté, le chanteur pop termine en apothéose en interprétant « Locked out of heaven » sous une pluie de confettis dorés ! Le public en redemande et Bruno Mars revient sur scène et termine son show avec l'incontournable « Uptown Funck » qui enflamme l'Arena !
BRUNO MARS - 31 MARS 2017
4h
du matin, arrivée des premiers fans
3600
tweets sur le concert
74 tonnes
d'accroche à la toiture