PUBLIC RELATIONS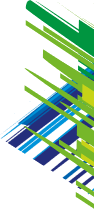 The Pierre-Mauroy Stadium is the North of France's best location to invite potential clients, maintain relations with your best clients or reward your staff.
For your next corporate event you can choose from our 76 VIP boxes (which can all be reserved as a whole unit) and 5,000 VIP seats, all with access to reception areas, and enjoy a unique experience at one of our Stadium's events.
Grâce à nos offres d'hospitalités, recevez vos clients, prospects ou partenaires dans un lieu emblématique et dynamique et profitez d'un cadre idéal et prestigieux pour accueillir vos invités dans les meilleures conditions.
Vivez pleinement votre événement grâce à une prestation complète ! Accédez au Stade via notre parking VIP dédié et bénéficiez d'un accueil privilégié dans nos halls VIP par les hôtes et hôtesses du Stade !
Profitez d'une vue imprenable sur l'Arena avec vos places de catégorie supérieure situées aux balcons privatifs des loges ou des salons, dans lesquels une prestation traiteur haut-de-gamme vous sera proposée !
Selon les événements, participez également à diverses animations : concours de pronostics, After Party...