Restaurants
Discover a wide choice of eating options both inside the stadium and on the Parvis.
EATING INSIDE THE STADIUM
There are more than 40 bars and snack-bars distributed over all of the levels inside the stadium. They have a wide choice of drinks snacks and sweets to satisfy all appetites.
THE "ON THE GO" BARS
Enjoy our traditional ham, cheese or salami sandwiches. Or if you fancy something a bit more filling... There is a choice of chicken, tuna, crab or even Ch'ti sandwiches. And for a refreshing or hot drink? Soft drinks, fruit-juices, water, coffee, tea, hot chocolate... Or if you fancy a snack? Crisps, muffins and sweets to satisfy the need for a quick snack.
THE SNACK BARS "DINNER IS SERVED!"
Head to the hot-food bars for all sorts of sandwiches: paninis, toasted sandwiches, hot-dogs, hot sandwiches... Something for everyone. You might also enjoy our pasta and pizzas. Not forgetting our burgers and nuggets with chips... our Northern local speciality!
EAT JUST OUTSIDE THE STADIUM
THE TERRACES
Discover the Stadium Terraces with its 6 restaurants, 6 types of cooking, 7 days a week.
For every midday meal in one of the restaurants you will be given a free parking token valid for the A3 car-park (open 24 hours/day outside events).
Beers & Co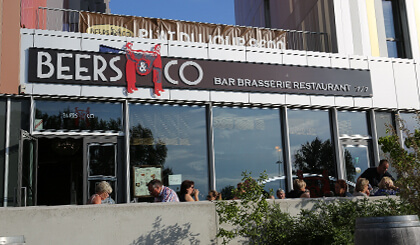 In a warm and friendly pub atmosphere, typical pub food with a large choice of regional dishes.
La pause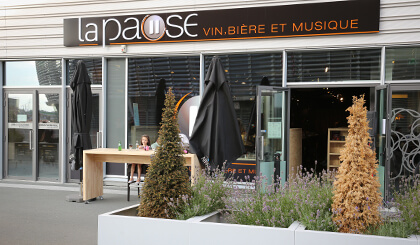 A beer and wine bar, La Pause proposes its home-made platters in a warm and friendly atmosphere.
La Table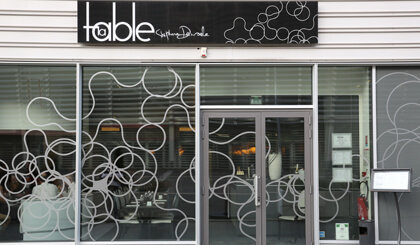 Modern gastronomic cooking, both simple and sophisticated served in a modern and cosy atmosphere.
Paradis 221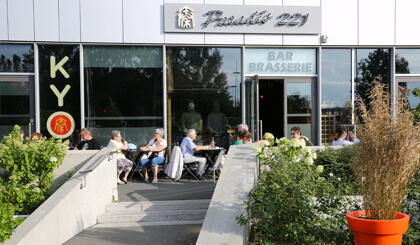 Japanese food fans can enjoy sushi, maki, bento, teppanyaki and various other hot traditional dishes.
Park Inn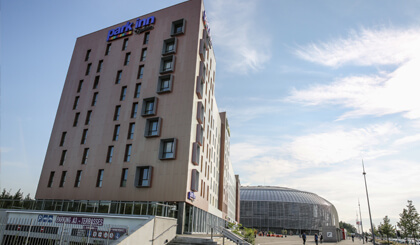 The Park Inn hotel's restaurant offers its own refined cuisine in a comfortable and modern setting.
Soho Urban Food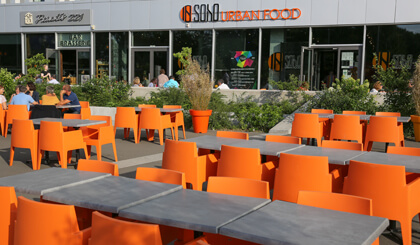 Make your own pizzas, pasta or salads to satisfy your every desire.
THE KIOSKS
Discover the Stadium's snack-bars:
La Frit'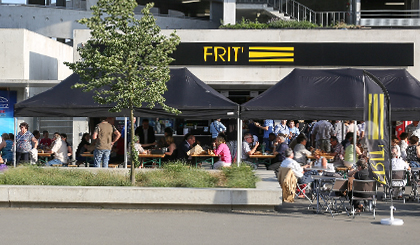 Just our local speciality, fresh home-made chips
Le Village du Panini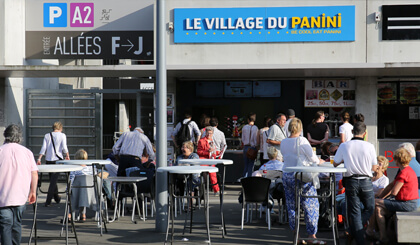 You will love our wide range of sweet and savoury paninis made with fresh produce, all of the bread comes from a local bakery.
Subway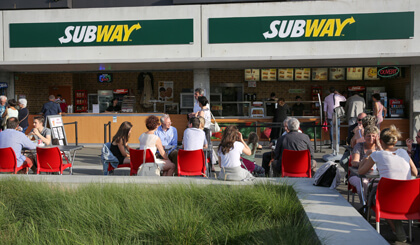 This well-known chain has a restaurant only a few metres from the Stadium. Order your own sandwich to suit your desires from a choice of home-made breads, we also serve wraps and salads made exclusively from fresh quality produce.